Sick Puppies new record available for pre-order!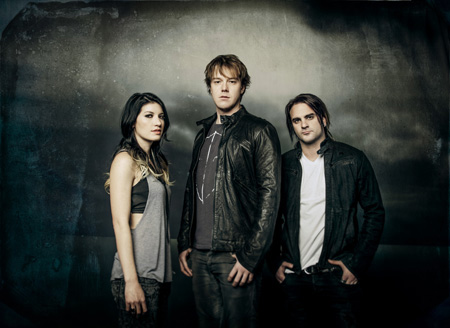 THAT'S RIGHT!!!
SICK PUPPIES ARE BACK, AND THEIR NEWEST RECORD "CONNECT" IS AVAILABLE FOR PRE-ORDER ON ITUNES WITH A SONG THAT YOU CAN DOWNLOAD NOW!
The 12-song effort is the anticipated and full-realized  follow up to the lineup's sophomore smash LP, Tri-Polar, which has sold nearly a half-million units and contains the #1 Rock track "You're Going Down," the Top Ten Modern Rock/Active Rock hits "Odd One" & "Riptide" and the cross-format anthemic smash "Maybe."
Connect, with its melding of room-filling rockers and edgy yet poignant rock/pop, is poised to be the band's best-selling record yet, as singer/guitarist/co-founder Moore explains:  "We've always had the colors to work with, but we really got to use some broad strokes in Polar Opposite, our 2011 acoustic record. It was always a dream of mine to work with strings and a choir, and our producer made it kinda trippy and unusual on Polar Opposite. So I was looking forward to taking some of the elements of that, and furthering some melodies and sentiments of [2007's US debut]Dressed Up As Life, and some heaviness from Tri-Polar. It's an amalgamation of all into one, which is why I think it's our best work to date."
Co-founded by Shim Moore and bassist Emma Anzai while in high school in Australia, Sick Puppies moved to Los Angeles, and soon made the road their home, touring ceaselessly, earning tons of rabid fans and rave reviews at every stop. This summer, Sick Puppies start their tour before 'Connect' is even out, kicking off May 14 with headline dates to follow. 
Track listing for Connect is as follows:
Connect
1. Die To Save You
2. There's No Going Back (AVAILABLE FOR DOWNLOAD WITH PREORDER)
3. Walking Away
4. Gunfight
5. Poison
6. Where Did The Time Go
7. Telling Lies
8. Connect
9. Run
10. The Trick The Devil Did
11. Healing Now
12. Under A Very Black Sky
Click the album art below to pre-order from iTunes, and when you do you get the newest single "THERE'S NO GOING BACK"!
Check out a cool "trailer" for the new song!